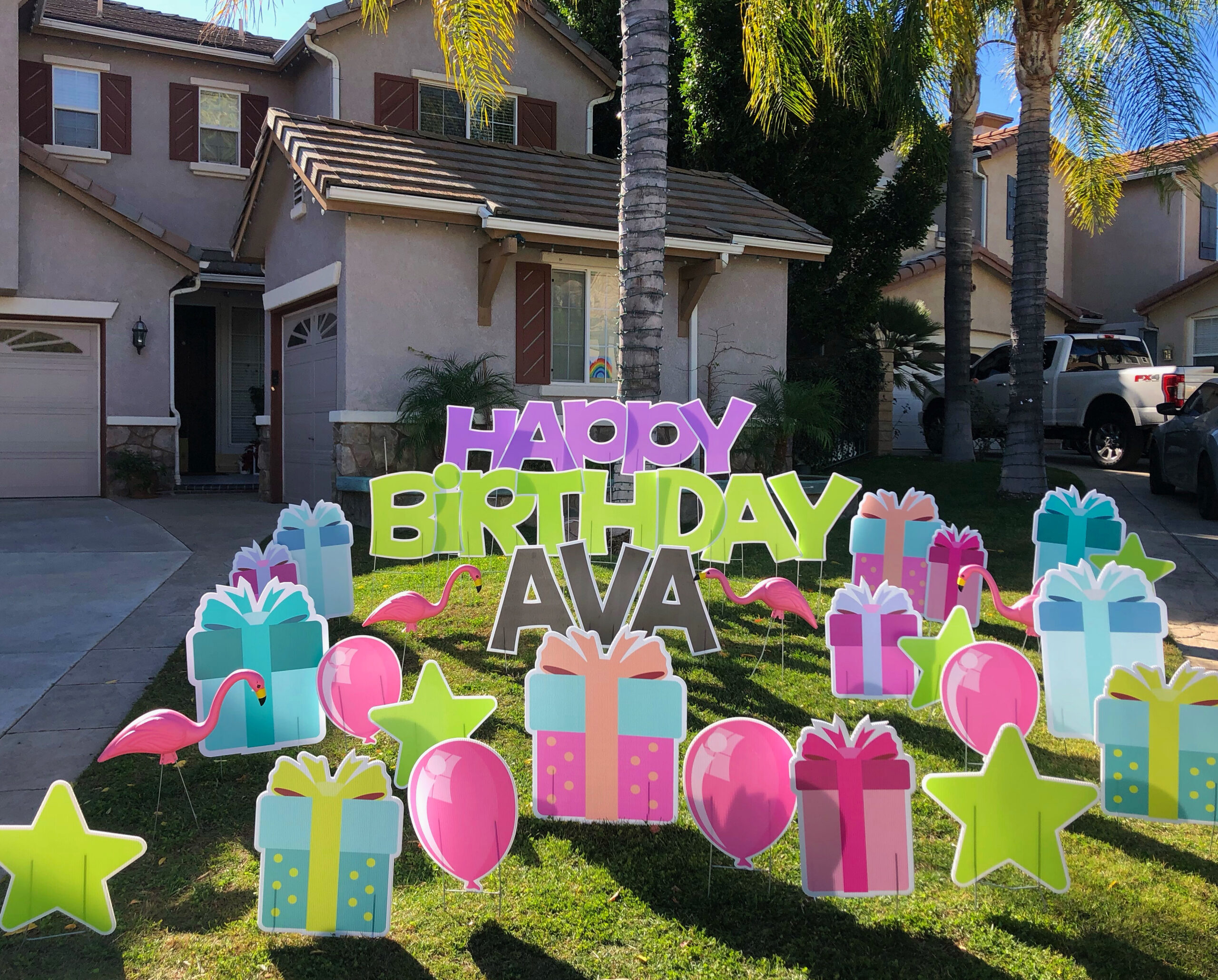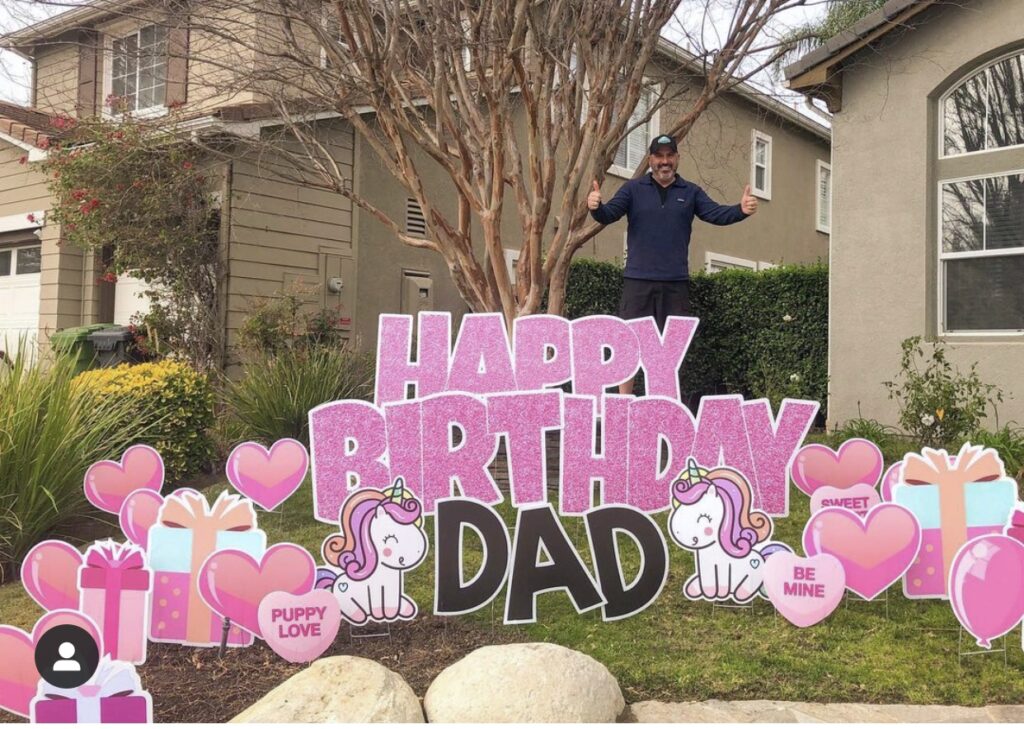 Let's Get Flocking!
A safe, unique, and affordable celebration essential!
Spread some joy by sending your friends and loved ones a flock of our flamingos, cows, cupcakes, and more. Perfect for birthdays, anniversaries, retirements, or any other occasion you can think of!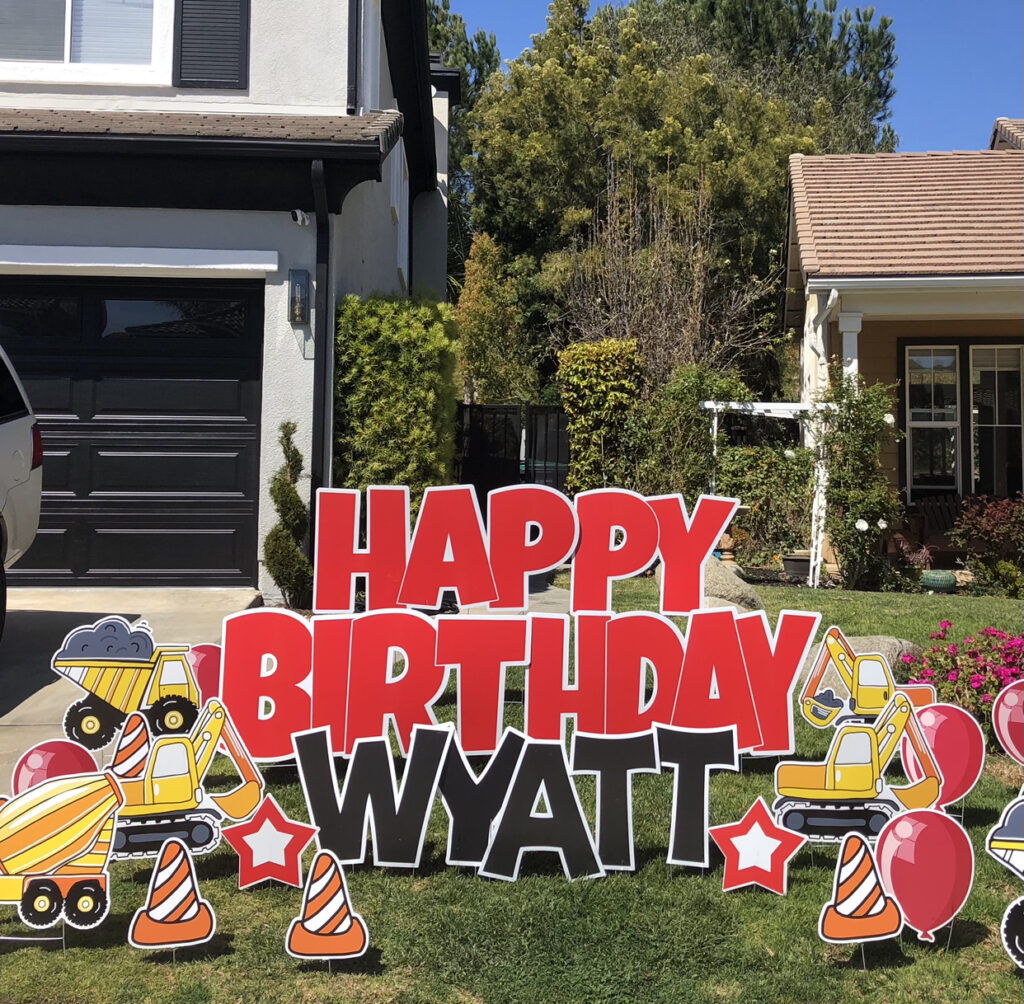 How it works
We make it easy to add joy to the lives of your friends and loved ones – just follow these easy steps.
---
Choose Your Flock
You start by selecting a Flock Package.
Tell Us Where And When
Email us at

[email protected]

or call (818) 614-2029 to reserve it on a specified date.
Place Your Order
Check out with any major credit card.
Sit Back And Relax
Our staff will handle every aspect of set up, take down, and clean up.
About Us
Meet Delaney!
Hello, my name is Delaney Thomas, the new owner of "Let's Get Flocking". Just a little about me. I have been working ever since I can remember, from entertainment, to retail, to serving in a restaurant. I have always strived to better myself and experience this wonderful life I have been blessed with. I just graduated Royal High School this year and found this incredible business opportunity created with love by Dominique Surabian. I cannot tell you how excited I am to be able to be in a business that just makes people happy and brings extra joy to their special occasions.
Let's Get Flocking was born out of a simple desire – to spread a little bit of magic by gifting lawn flamingos and more. I'm overwhelmingly grateful that this safe, new phenomenon has become the norm for commemorating the birthdays, celebrations, and special occasions of those we love.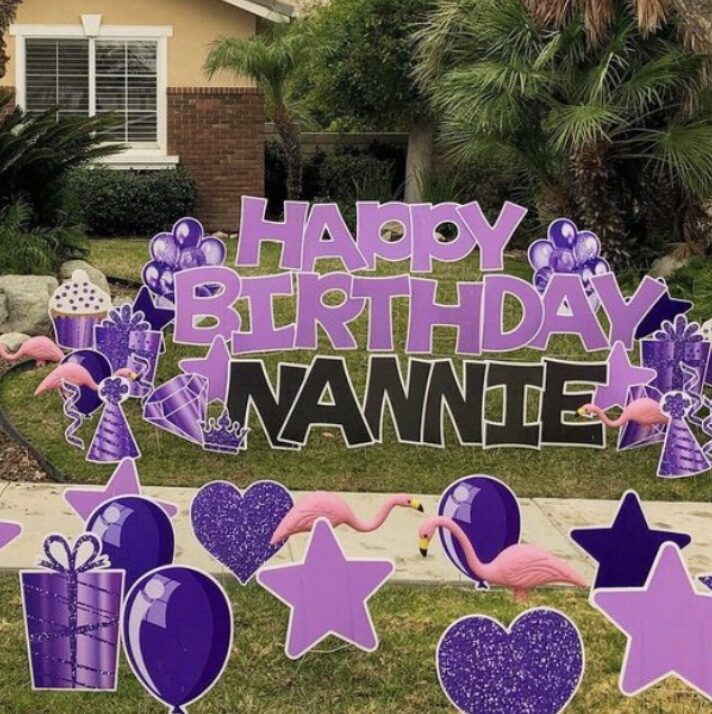 What We Do
Are you ready to Flock a friend? Flock a loved one? Flock yourself? Then Let's Get Flocking! Our flamingo, cow, monster, cupcake (and more) flocks are a great way to celebrate birthdays, graduations, anniversaries, Sweet 16s, new jobs, 4th of July, weddings, baby announcements, and new homes!
We will flock your yard between 6am and 9am the day of the order, and remove our flamingos and sign from your yard 48 hours later. Each Let's Get Flocking yard flock custom-picked decorations, a personal card from the sender, celebration yard sign, complete set-up, and removal.